Let's Connect
Explore ways to drive performance for your business.
First things first, let's find out a little bit about you.
Join a roster of marketing game-changers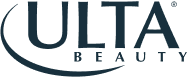 Our goal was to create a campaign that would remind our audiences about all the fun the Florida Keys has to offer. Not only was GroundTruth able to do that, but their creative team delivered sophisticated rich media ads that captured and held our audience's attention. On top of all this, GroundTruth helped us discover new audiences by providing better insights about our high indexing audiences. Our partnership with GroundTruth helps us to be more strategic about how we reach our core audience and tailor our message, which enables us to continually optimize our campaigns for the best results.
Eric Gitlin
VP, Associate Media Director, Tinsley Advertising