Agency Advertising Platform
Help clients increase sales by using offline behaviors to reach their customers
Real-time location-based marketing that drives meaningful business outcomes.
Your clients rely on you to deliver results that generate growth for their business. For many brands that starts with generating visits to their physical locations. GroundTruth's award winning location-based ad platform delivers a high return on ad spend by driving visits from your target audience segments.
Why GroundTruth
Successful campaigns are all about knowing the who, where, and how.

Audiences Built for Performance
We've built the industry's most sophisticated audience profiles through our location technology. Reach likely consumers with precision and scale based on their past online and offline behaviors, interests, location, purchase data, and demographic information.

Advanced Targeting Capabilities
Reach your audience in real-time in the moments that matter and when they are most likely to be impacted, such as near or within specific points of interest such as stores. You can also target specific geographical areas such as states, DMAs, or zip codes.

Extend your reach and amplify your message across additional key media consumption moments. Activate your display and video campaigns seamlessly on the same platform across all device types, including mobile, tablets, desktop, and OTT/CTV.

Measure the impact of your advertising efforts on your business results. With GroundTruth's solutions, you can attribute results directly to your ads, including in-store and online visits. Aside from access to traditional success metrics like reach, click-through rate, views, etc. you can also unlock actionable insights such as foot traffic trends, audience overlap, switchers' analysis and more.
Omni-Channel: Reach Your Audience....
GroundTruth makes it easy to run integrated cross-channel marketing campaigns through a single platform.
Reach high-intent customers with display ads on their computers, mobile or tablets, or Connected TV devices.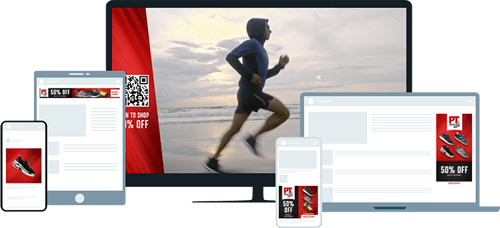 ..across Top Online Publishers
We deliver your ads on premium inventory that has been manually curated for brand safety and with fraud prevention solutions.
Key Competitive Differentiators
GroundTruth
Other Geofencing Companies
Mapping technology
Our proprietary mapping technology, Blueprints, maps the real world in a virtual environment with the highest levels of accuracy and precision.
Use Radial targeting or automated polygons. No team of people approving and modifying POI maps, so accuracy suffers.
Verified Visit Accuracy
GroundTruth has received MRC accreditation across our place, location, and visitation datasets. This reflects our longstanding commitment to sourcing quality, 1st party, privacy-compliant data.
None
Data Quality
Robust, multi-step process to verify locations signals and visit data:

Patented Location Verification – filter inaccurate location signals
Place Verification – match location signals to places using Blueprints
Visit Verification – multi-step process to confirm the visit actually took place

Limited process to filter fraudulent lat/long signals, but not as thorough for verifying visit accuracy
Targeting

Location Targeting – On-Premise, Neighborhood, Geo-Target
Audience Targeting – Location-Based Audiences, Behavioral Audiences, Custom Audiences.
Weather Targeting – Target consumers against current or upcoming weather conditions.

No other location-based marketing companies can offer all of these targeting tactics.
Activation

Hands-Free: With our Managed Services offering, GroundTruth will managed your campaign from beginning to end, including creative services. ALl we need are your objectives and we can set up your campaign for maximum impact.
Hands-On: Prefer to be hands on keyboard? Our self-serve platform, Ads Manager, makes it easy to set up, optimize, and measure your media campaigns.
Handshake: For potential partners who have a core media offering, GroundTruth can supplement your capabilities by taping int our solutions to amplify your reach.
Programmatic: For those who activate programmatically, you can activate GroundTruth audiences across many DSPs.

Managed or Programmatic. Most geofencing marketing companies do not have a robust self-serve platform.
Pay for Performance

Traditional CPM model
Cost Per Visit model, which allows clients to only pay when a store visit occurs.

Most geofencing companies only offer campaigns on a CPM basis.
Creative Services

Upload Custom Creatives
Creative Repository
Dynamic Distance Overlay
Dynamic Weather Creatives

Most geofencing companies can host 3rd party dynamic creatives, but not built within their platform
Minimum Spend
No minimum spend thresholds or commitments
Varies by provider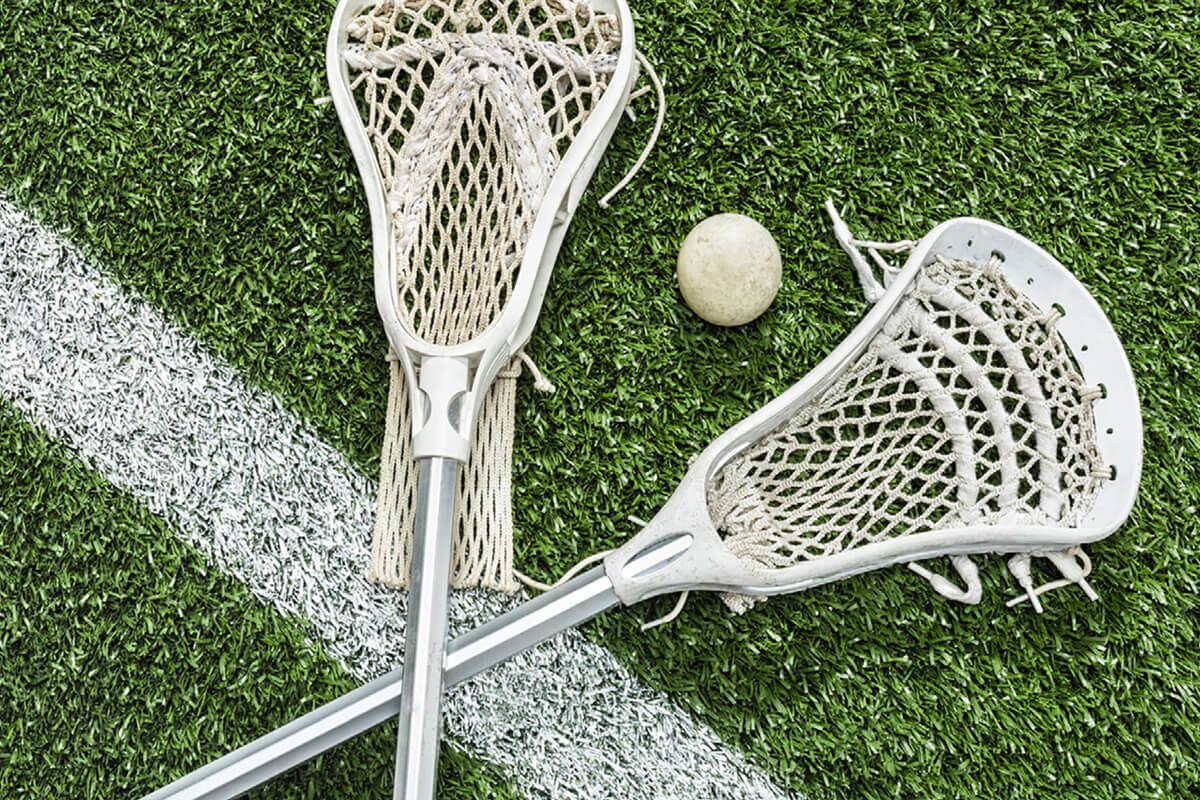 CASE STUDY / WARRIOR SPORTS
How Warrior Sports Optimized their Media Strategy to Score More Store Visits
Warrior Sports used GroundTruth's Ads Manager platform to tap into location data and insights with the goal of increasing foot traffic to retailers that carry their products. A month-long visit optimization test helped the brand to identify a new winning strategy to bring customers to specific sports retailer locations nationwide, ultimately increasing brand awareness and driving sales.
See what location can do for you
Contact our ad experts to answer your questions and help you achieve your marketing goals.
Sign Up for our Newsletters
Stay on top of the latest location-based industry insights, marketing strategies, news, events, and announcements.